We at Fetzer Architectural Woodworking have dedicated ourselves to architectural millwork excellence for the past 100 years. This goal has been realized by each of our employees representing every department, ranging from design and assembly to human resources. Throughout this time, the service and diligence exhibited by all of our staff have played a significant role in the growth of this company and our stellar worldwide industry reputation.
Nearly 20 years ago, our processes and the ability to substantially meet the precision demands of clients underwent another fundamental upgrade when we invested in climate-controlled humidifiers to ensure that each of our wood products are delivered to customers with the exacting dimensions requested. Deviations have been virtually eliminated.
At Fetzer, our 135,000 sq. ft. manufacturing facility and our 120,000 sq. ft. storage building have been upgraded with carefully conditioned spaces outlined specifically by the AWI Standards of Architectural Woodwork. Each are governed by a strict, unaltering environments registering 30 to 35 % humidity and 70-degree temperatures. This is the baseline for helping to reduce the natural shrinkage and expansion of the wood depending on the humidity and temperature at each customer's locale.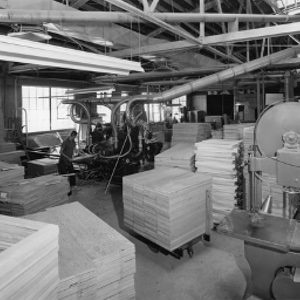 Since many of our products are designed for luxurious locations such as law offices, concert halls and hotel lobbies even the slightest deviation can create excessive swelling or shrinkage when shipped to varying locations in the United States. In climates like those in the Southeastern U.S, the humidity can rise and fall throughout the course of the year to cause the wood to naturally swell as it absorbs moisture in hot, warmer months and contract as it releases moisture when the weather cools. Such variances can cause the wood to move and form cracks and even break the surrounding wood joints.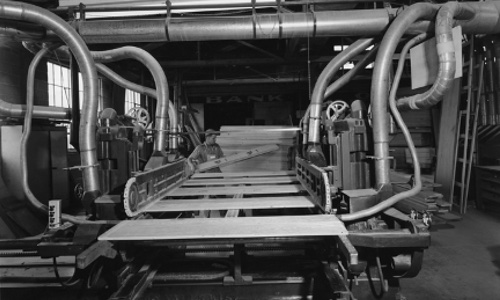 Problems then arise when the customer's jobsite is not kept to the same exacting atmospheres. As a result, we expect our millwork to be stored and displayed under the same exacting conditions. This includes products ranging from paneling, trim, flooring to cabinetry, doors and ceiling coffers designed from species such cherry, white oak and African mahogany.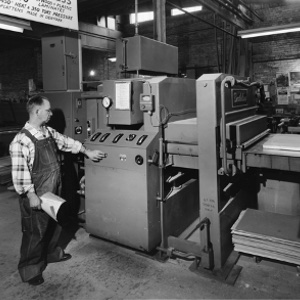 In fact, we at Fetzer are so sure about the quality of our products and manufacturing standards, we've actually voided warranties for locations who have drastically failed to recreate the same onsite benchmarks, proper humidity standards and temperatures for our wood products that are customarily set at our own manufacturing and storage sites.
Nevertheless, Fetzer will forever fulfill the promise to manufacture, design and ship only the finest quality wood products produced at our Salt Lake Cit facilities. With a dedication to customers, no matter where they're located, this has resulted in the distribution of millions of sq. ft. in lumber annually.
Going forward, for anyone just entering the market we recommended asking the following of any architectural millworker: How do ensure the quality of your wood products from sourcing to delivery? How much design expertise does your staff have in this product area? Is your storage and manufacturing spaces conditioning? How do you stand by the quality of your products?
These answers can provide the difference between years or decades of beautifully displayed wood products and an endless array of call backs and challenges.
by Eric Fetzer, CEO Fetzer's Architectural Woodwork Inc.
& Joseph Wixom, President Fetzer's Architectural Woodwork Inc.